Driven in part by the April 2018 site visit by the Liaison Committee on Medical Education, the School of Medicine and Public Health's renovation of the Health Sciences Learning Center is focused on improving our state-of-the-art learning environment by increasing both quiet and group study space and creating better learning and collaborative environments.
While educational spaces are at the core of the project's mission, they are not the only areas that will be improved during this renovation. All four floors of the existing learning center will be enhanced, including spaces intended for both planned and spontaneous social interactions for students, faculty and staff.
STAFF
While there will not be a single lounge in the HSLC large enough to accommodate the entire staff, there will be multiple new break rooms with kitchenettes in the first-floor office areas for staff to enjoy a coffee break or gather with colleagues for lunch.
For meetings, new conference spaces will have upgraded audio visual solutions. There also will be private phone rooms and huddle rooms.
A flexible space with an open kitchenette on the third floor outside the active learning space can be used by all staff throughout the day. It will also serve as pre-function space for catered events held in the active learning space, which will be available for all building users to reserve and can accommodate all-staff meetings or events up to 450 people. Other public spaces both indoors and outside will continue to be available for informal gatherings as well as reservable for formal events.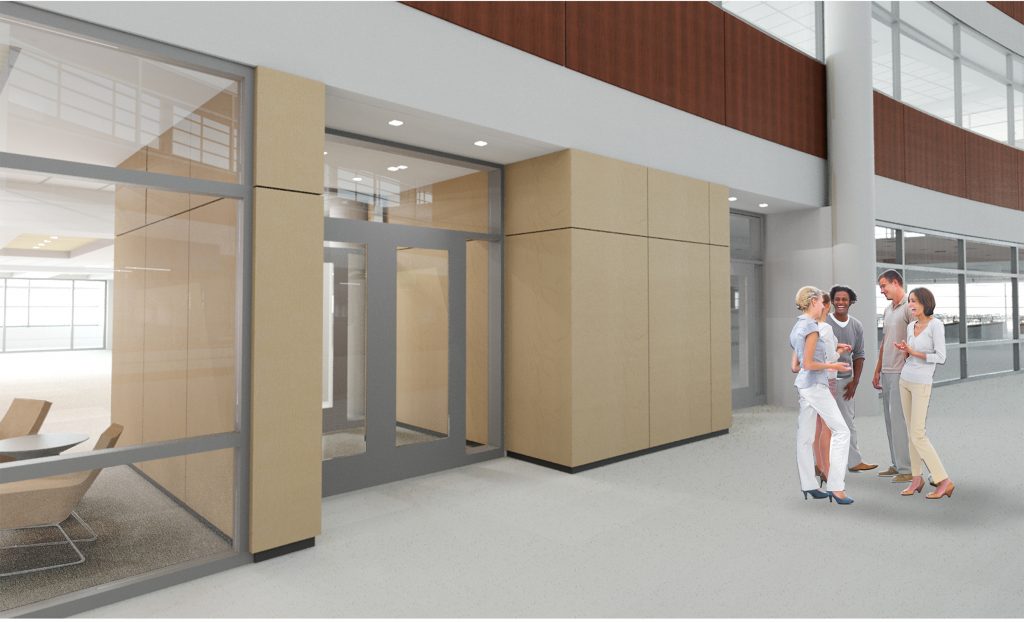 STUDENT
The student houses on the second floor will be dramatically transformed. The living rooms of these five "houses" will be enlarged with full kitchenettes and homelike furniture and equipment. Other aesthetic improvements include soft and bar-height seating. The house colors will be reflected in flooring, paint, and back splashes in the houses as well as in the hallway for wayfinding. Existing walls facing the corridor over the atrium will be replaced with transparent glass walls.
The existing gathering area in the atrium will be updated with carpeting over the terrazzo floor, soft seating, improved audio visual technology, and other acoustical upgrades for presentations.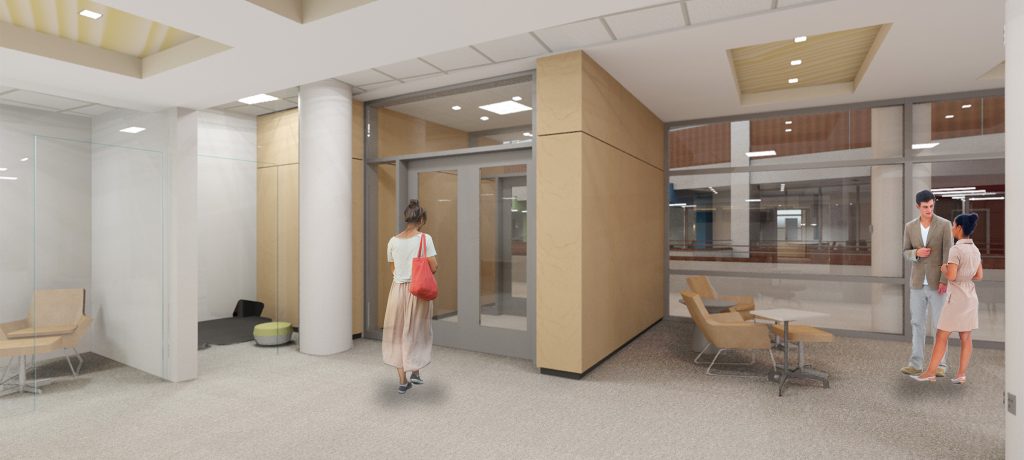 This post was inspired by a question posted to the Ask Mark  page. Do you have a question for Mark? Ask away.